I Wish I Knew… Advice From a Survivor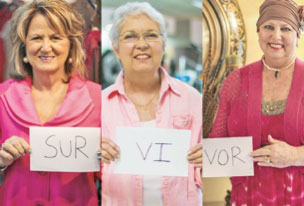 The most common statement we receive from people we talk to is… I wish I knew about the importance of preserving cancer cells alive at the time of my surgery. Why didn't my doctor talk to me about the option of storing my tumor tissue? Doesn't he understand my survival is everything? I have a family that I need to be here for!
To answer that question- most doctors are always going to go with the standard of care treatment- surgery, chemo and radiation. They have no time and this is what they are taught to do. Anything aside from that is not known to them and they don't want to go outside the norm. This is why a patient must take control of their own treatment.
If you have a doctor that you feel you aren't getting the right answers from, then find a new doctor. If you feel your treatment plan isn't right for you, then ask questions. You need to be a part of your treatment plan so that you feel included in your survival and can help to ensure it.
The standard of care is okay for some people but not for all. If you feel you want to take control of your treatment and personalize a treatment that is just for you then you need to do some research. StoreMyTumor can help you preserve your cancer cells and tissue alive and initiate a number of advanced diagnostics and personalized immunotherapies for example.
Did you know?
Hospitals routinely discard tumors post-surgery, or they may save a very small piece of the tumor preserved in paraffin, which will not keep the cells alive. StoreMyTumor preserves your cancer cells and tissue in a live, viable format.  Patients can store tissue collected from a surgery or biopsies, or fluid from ascites drainage (paracentesis).  Please reach out if you are having a procedure that may involve removing tumors or cancer cells.

What are the preserved live cells or tissue useful for you ask?
Sensitivity Testing (diagnostic) – tests which drug or combination is most effective to target the tumor. Can be done for chemo therapeutic agents only, or a wider range of drugs that include chemo, targeted, and immunotherapy.  This eliminates the trial and error process doctors go through and the severe side effects that accompany the wrong chemo and drug.  Applies to all indications and requires Viable tumor tissue.
Genomic Sequencing (diagnostic) – checks for hundreds of mutations on the tumor and matches the right drug to mutations expressed by the tumor. Applies to all indications and requires formalin or paraffin tissue (fixed/dead).
Personalized Vaccines (immunotherapy) – stimulates the immune system to recognize and fight the cancer cells. Good to clean the body from residual cancer cells after surgery/chemo. Applies to all indications. Available in trials across the USA and internationally. Applies to all indications and requires Viable tumor tissue.
Adoptive T-cell Transfers (immunotherapy) – multiplies the army of killer T-cells that already recognize the tumor to dramatically boost the immune system's ability to destroy the tumor. Available in trials across the USA and internationally. Applies to all indications and requires Viable tumor tissue.
Talk with Stacey
Personalized medicine is transforming our thinking about designing effective treatments. If you have questions, you can also set up a time for a call. Knowledge is Power! Know All Your Options! Take control!


Here from Laura Carfang, SurvivingBreastCancer.org's Executive Director on her experience with StoreMyTumor: